Educators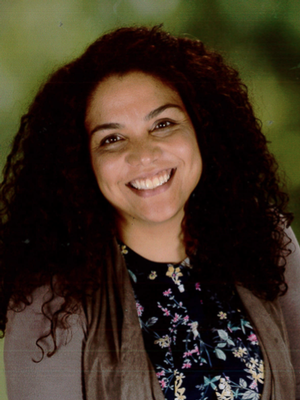 Raquel Paulino
Educational Director
A second generation Dominican-American and native of Rhode Island, Belkis Raquel Paulino is a professional with over a 20 years of experience in various capacities including teaching, organizational development, non-profit management, project management, and educational leadership.
In Rhode Island, Ms. Paulino founded a non-profit after school program for adolescent and teenage girls named "Connecting the Dots." This organization, aimed at providing adolescents and teens with opportunities for creative development by combing the art with pop culture, is still in full operation in Rhode Island. Ms. Paulino recognizes that the success of this organization is much in part due to the foundational policies, processes, culture, and sense of community that she as board chair and the original board of directors established within the organization. Ms. Paulino has also worked as a business development consultant, high school teacher, early childhood teacher, and currently as the Director of Little Linguists International Preschool in East Point, GA. Colleagues say that Ms. Paulino is the "go-to" person for implementation of ideas. She has excellent follow through and is both a visionary and able to see a vision through to the implementation phase.
Ms. Paulino holds a Master of Public Administration from the University of Rhode Island and is bi-lingual in Spanish and English. She lives in Atlanta with her 10-year-old daughter and 3- year- old daughter whom she is raising to be both bi-lingual and culturally competent. Ms. Paulino has witnessed first-hand the benefits of being bi-lingual and culturally competent in this ever changing global society. She is passionate about providing such opportunities for our future teachers, leaders, community activists, and presidents. She believes that this is the only true way to make a difference.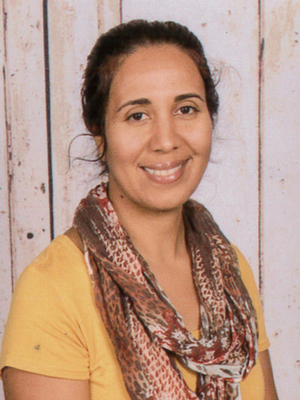 Marvi Rocha
Lead Teacher
Greetings,I have been a teacher at Little Linguists for almost 9 years.
I am a native Spanish speaker from Caracas-Venezuela, with a
Bachelor Degree in Accounting. I also have Child Development
credentials. I love being a mother of my two dynamic children,
Joshua 13 and Isabella 12, who are the reason why I became a
childhood educator. I believe children have an internal timing and pacing to their
development that is unique to each child. It is my goal to help my
students develop in order to suit their individual needs. I love
interacting with my students, singing songs, being dynamic,
encouraging and nurturing.I believe that is important to expose children to other
languages and cultures around the world, so they can
become Global Citizens of the world.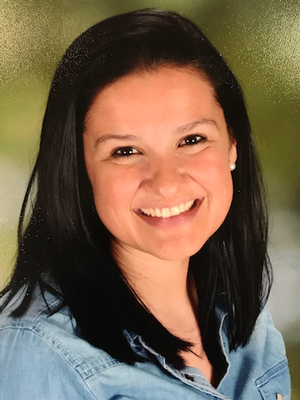 Nilva Gonzalez
Lead Teacher
My name is Nilva Gonzalez. I am a native Spanish speaker from Spain and I hold a Bachelor's of Arts degree with a major in Foreign Language and Translation (Spanish-English-French). I also completed my teaching certification to all levels and I possess more than 6 years of teaching experience.
I love interacting with the children, singing songs, being dynamic, encouraging and nurturing. My goal is to create a safe and stimulating environment for your child to grow in all developmental areas. I will provide age-appropriate activities through music, arts, literature, dramatic play and center-based purposeful free play. Children will learn while having fun and playing together and I will always treat our kids with lots of love, tender and care.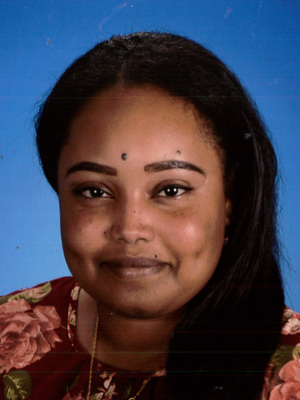 Isra Ghanim
Lead Teacher
My name is Isra Ghanim I would like to welcome you to Little
Linguists International Preschool. I am originally from Sudan
and fluent in English, Arabic, and Spanish. I have been with
Little Linguists International Preschool for almost three years.
I have a bachelor of science degree and teacher certification from
Kennesaw State University in early childhood education with a
concentration in ages Birth to Five. I am committed to
providing your family with a loving, nurturing, and
developmentally stimulating foundation for a lifetime full of
learning.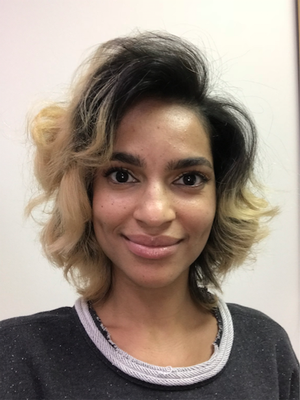 Lindsey Adams
Lead Teacher
I'm Lindsey Adams. I was born and raised in the Metro Atlanta area and I recently graduated from Georgia State University with a degree in International Economics and Modern Languages with a concentration in Spanish. Having no native Spanish speakers in my home, I fell in love with the Spanish language and the rich and diverse cultural aspects of Spanish speaking countries at school. I have held many jobs in different industries in the past but I am grateful for the opportunity to learn, laugh, love and grow daily with the staff and children here at Little Linguists International Preschool.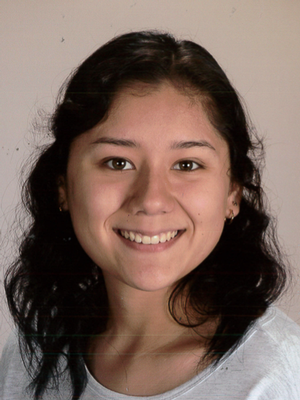 Alison Fernandez
Assistant Teacher